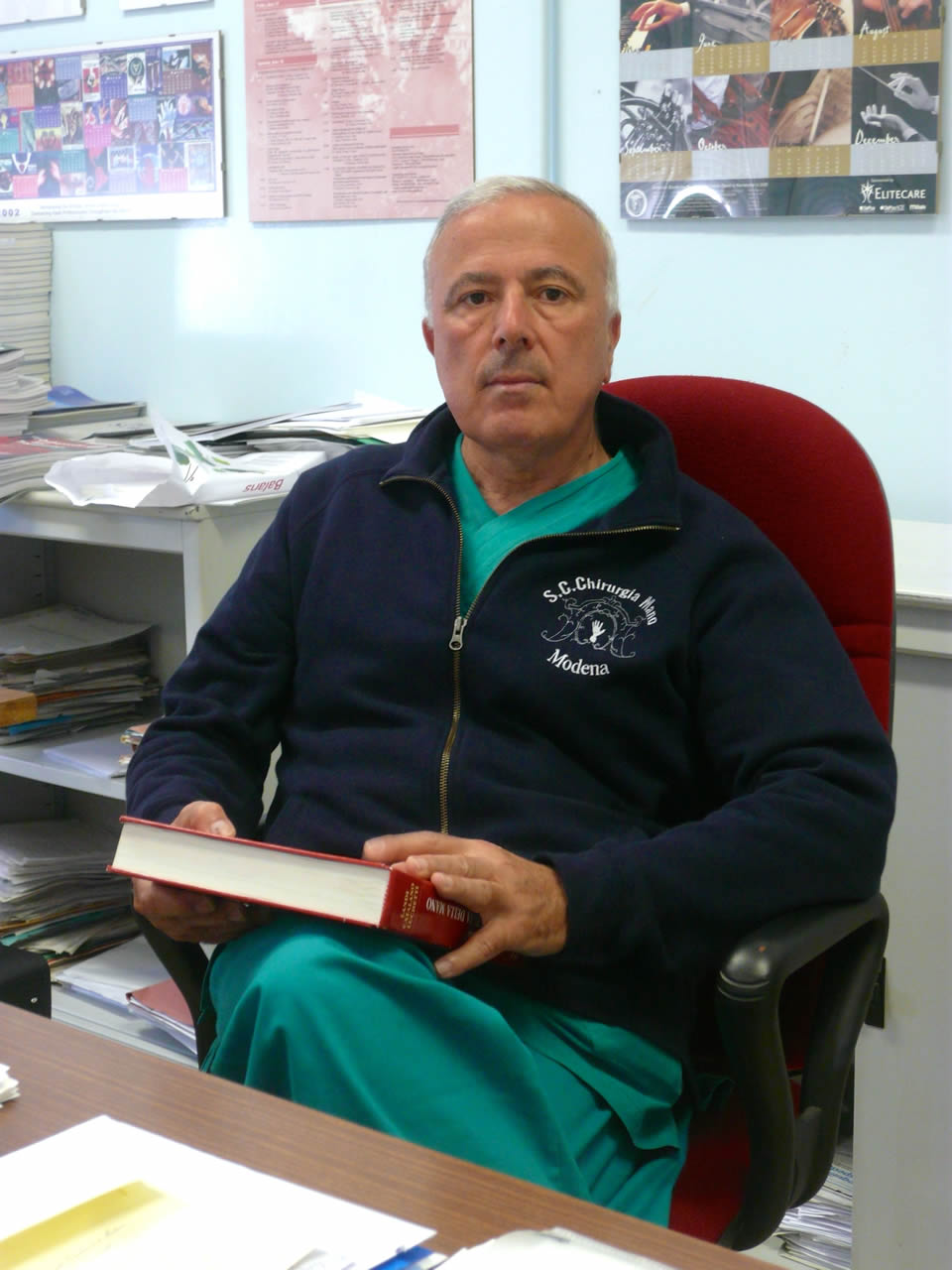 Former Chief of the Hand and Microvascular Unit of Modena (Hub Regional Center) and of the Department of Pathologies of the Locomotor System at the Teaching Hospital University of Modena (Italy).
Author of over 200 publications among which 15 with an I.F. ranging from 5 yo10.40. Author and Editor of 48 Chpters with ISBN code and 14 Books published by Verduci, Churchill Livivingstone, Chapman and Hall, Elsevier, Mosby etc.
Hand and Microvascular surgeon with a deep interest in congenital malformation of the Hand where a personal technique of treating Syndactilies based on the use of a H.L scaffold (Hyalomatrix) has consented to abolish the harvesting of skin grafts.
Experience on post-traumatic sequelae at the hand and wrist level: scaphoid non-union,cronic ligamentous injuries, the SLAC and SNAC wrist
Acute and cronic lesions of Peripheral Nerves and Entrapment neuropathies with a long standing experience in the endoscopic technique.
Sequelae of Obstetrical and adult Brachial Plexus injuries.
The adult and perinatal Volkmann Syndrome.
Soft and bone tissue tumors of the Upper Extremity: glomic t., lipomas encondromas, osteoid osteoma etc..
Osteoarthrytis and R.A of hand and fingers.
The upper limb in Spasticity and Tetraplegia.
Consolidated collaboration with Hand Therapists via the administration of validated objective and subjective methods of assessment.